Are you having a hard time writing ads?
We've all been there! The challenge of creating an ad that stands out and connects with your targeted audience can be daunting. The creation of something that is both creative and persuasive takes some time.
Digital marketers can only hope for tools that make this less painful, right? Not to worry – we have you covered!
SpeedPPC introduces Write for Me (AI) and Magic Rewriter which can help you overcome writer's block and brainstorm brand-new copy angles.
Here are a few advantages of these easy-to-use tools.
You will save time.
These tools can write your ads for you with just a few details about your products or services at the click of a button.
Create ads automatically.
It only takes a few details to make a big difference. You can request new captions until you reach the maximum number of headlines and descriptions.
Find the right words.
The right tools can make your ad copy more attractive by introducing your product and services in new and engaging ways.
Want to know how it works? You don't need to be Einstein. SpeedPPC made it simple and easy!
Write For Me (AI) will generate headlines and descriptions that are a good fit for your product and services based on your Product Name, Sales Pitch, and Keywords.
Check it out!
First click on the Write for me (AI) button.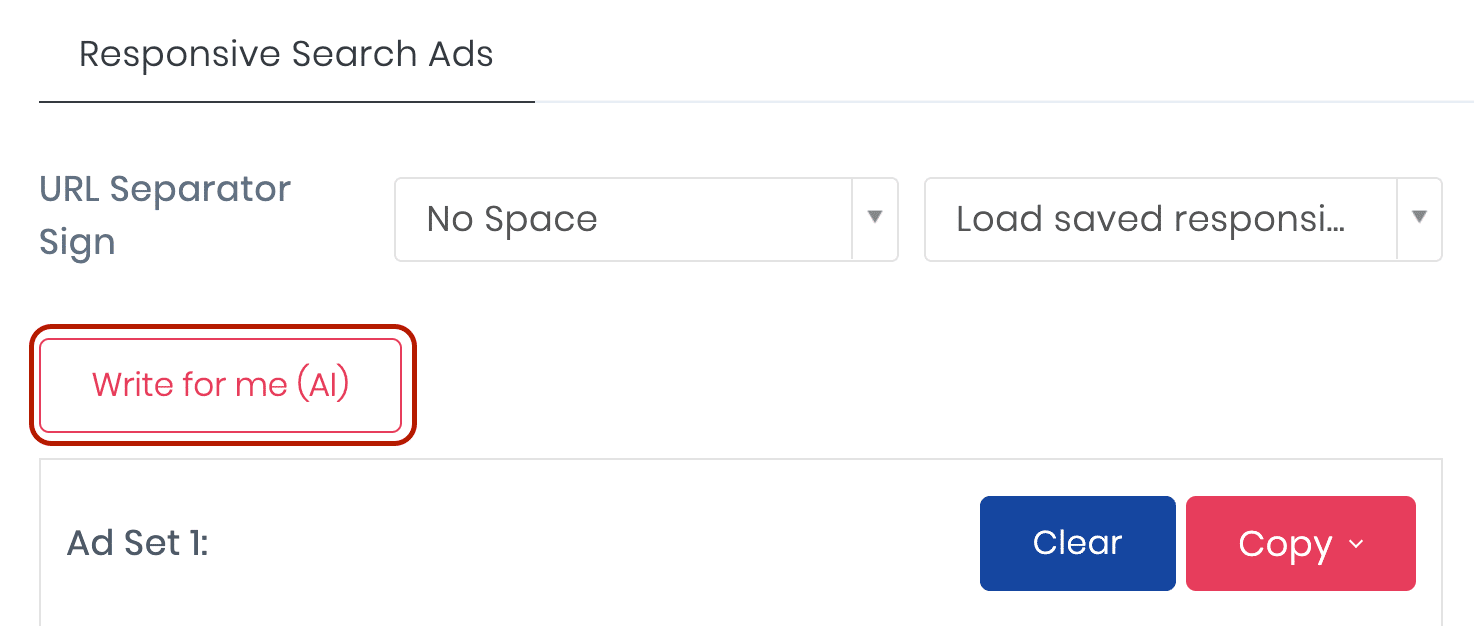 Then add a few inputs: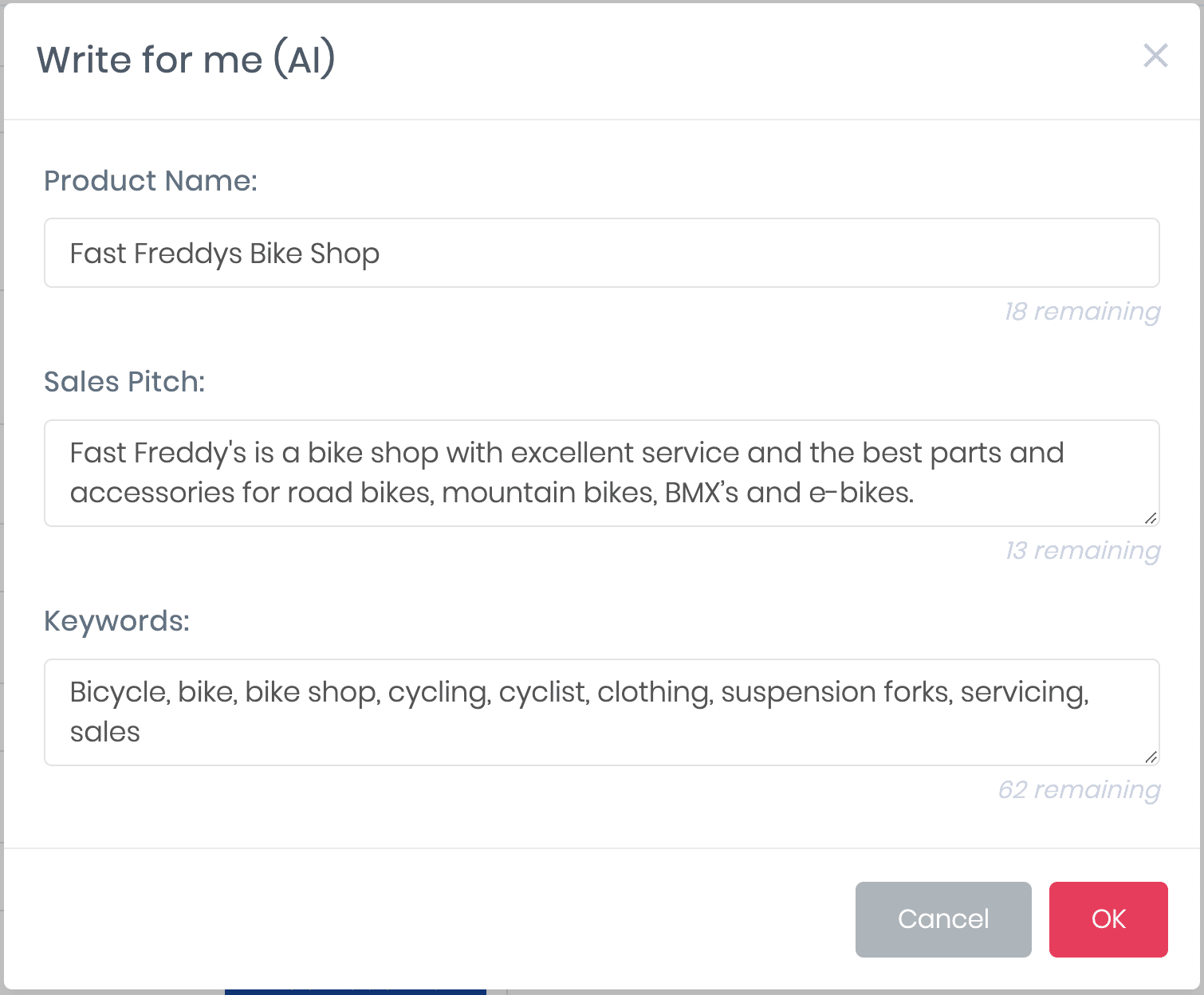 And boom! SpeedPPC automatically writes ad copy for you. Now it won't always be perfect, but it will be a great starting point for you to riff off to create new ads from different angles.
You can then just hit the Write for me (AI) button to generate more.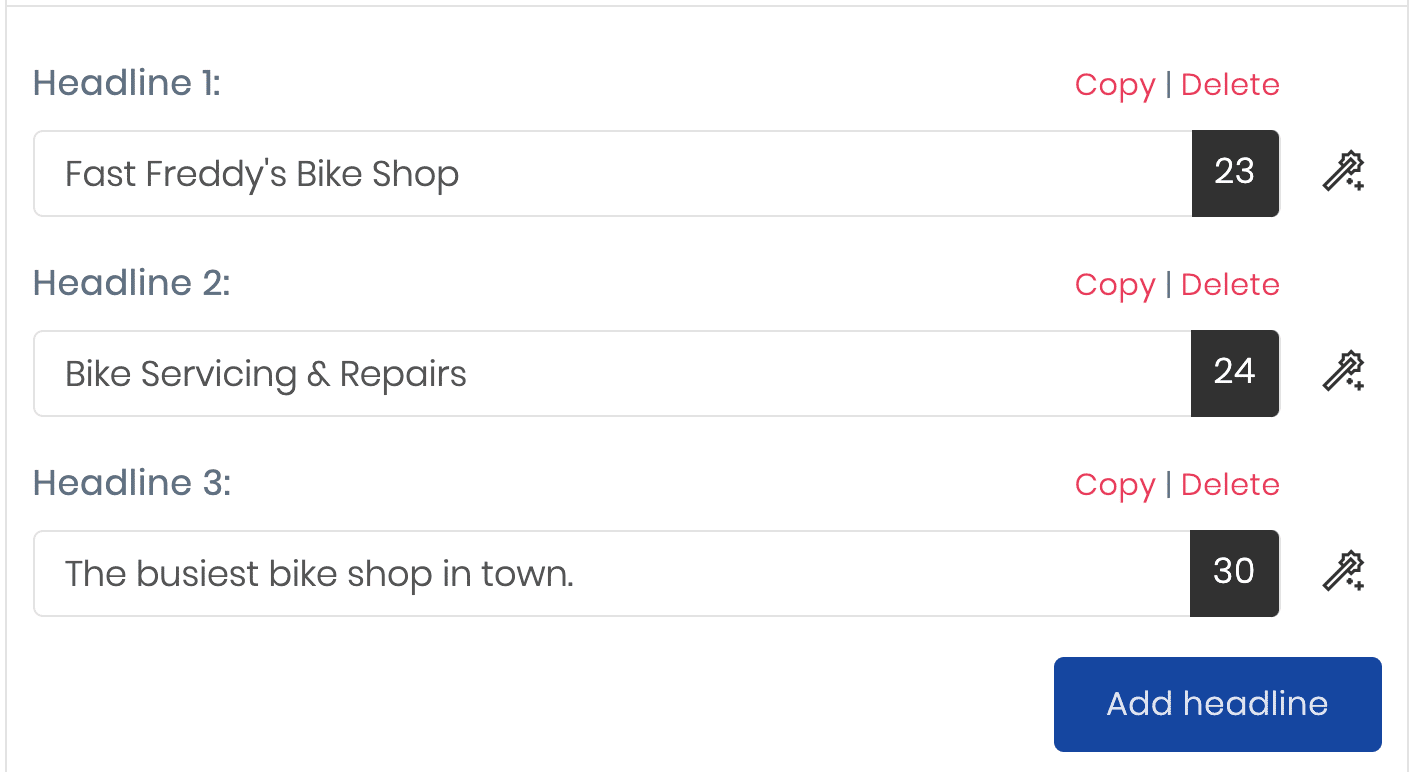 The fun doesn't stop there!
Maybe you want a different way of saying something? Enter the power of the "Magic Rewriter".
Let's say you are writing an ad for a flower shop. You can stop saying boring stuff like "Flowers for sale" or "Fresh flowers every day!".
How about using the options provided by Magic Rewriter? Isn't that better?

Watch this quick video tutorial on our help page to learn more about it.
Use both features simultaneously and half of your job is done!